Ireland May Ban Disposable Vapes – Good or Bad?
Vaping would still be legal, but a ban on disposables is being considered.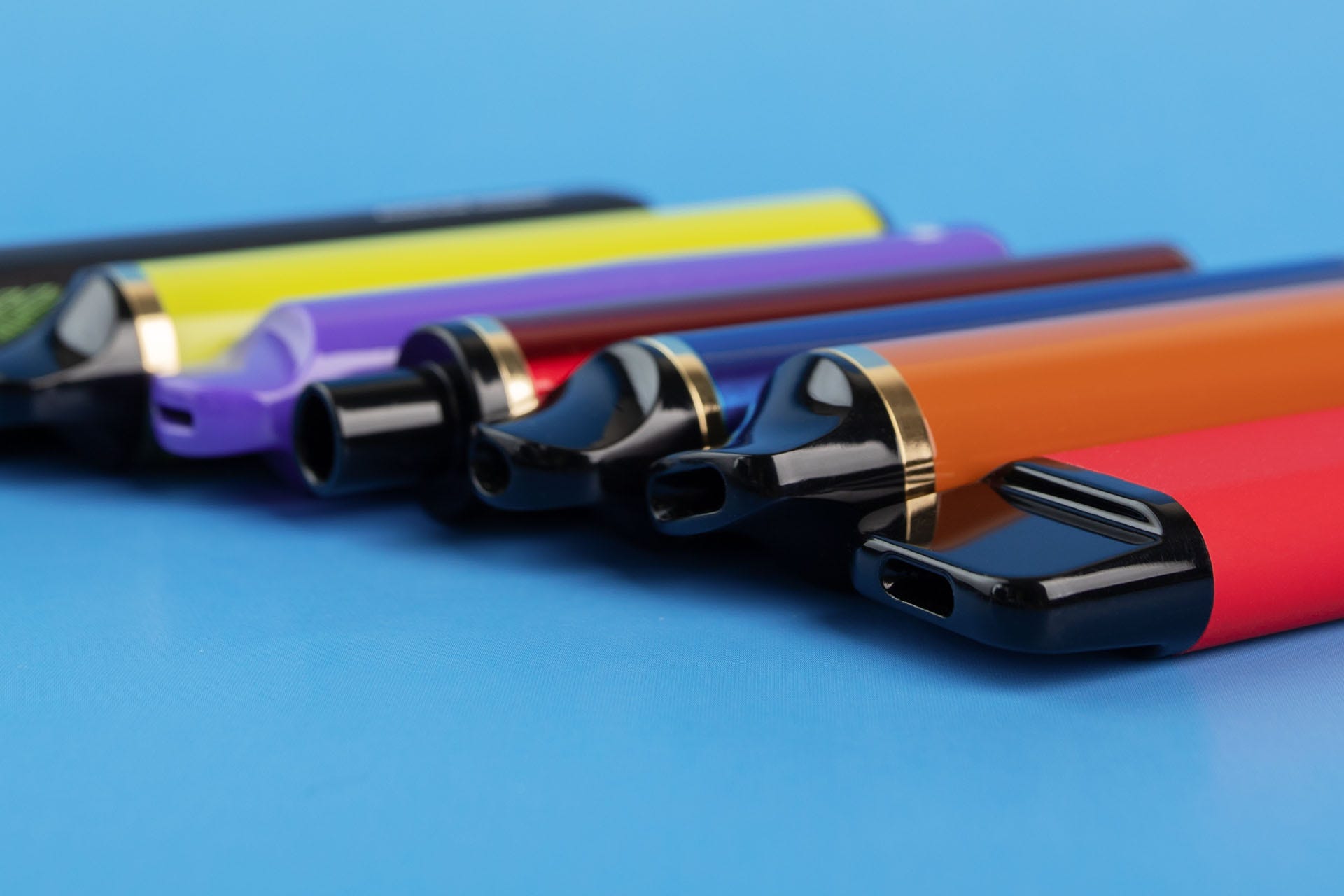 It's a topic that's been discussed heavily since its rise in popularity. Disposable vape devices have seen an explosive rise in popularity that doesn't seem to have dwindled. And with it has of course come controversies. There have been varying debates on disposables related to their usage and the type of device that they are (single use). Now one government is contemplating on taking them completely form the equation, and the reason might surprise you.
Irish government considers banning disposables
Ministers in Ireland have begun speaking about the possibility of banning disposable devices due to excessive littering. In fact, it was stated that Minister of State Ossian Smyth didn't have a problem with vaping, but with the littering of electronics. The issue occurs because these single-use devices often get tossed aside once used up rather than properly disposed of.

Each disposable device contains everything you need; a battery, E-Liquid, coil, and of course the plastic casing it comes in. Many of these components, especially the electrical parts, are actually quite valuable. As such, they believe that disposable vapes should be banned completely but they have suggested that there will be a public consultation first.

This ban would also be part of the same bill to address single-use coffee cups, no doubt in hopes of limiting waste and pushing for recyclable/reusable options. But is this a big thing and should more governments do the same?
The pros and cons for disposable vapes
There's no doubt that disposable vapes come with both benefits and problems. As part of the vaping industry's innovation, disposables offered a convenient, 'light' option for vapers who want a quick nicotine fix on the go. They also benefited those new to vaping such as smokers who want to try vaping but aren't ready to commit to the change.

Unfortunately, there are also issues with disposables. As they are quite cheap to manufacture, many fake products quickly hit the market once the popularity of disposables was noticed. Disposables are also, as their nature, one-use items which means they are likely to generate more waste than other means of vaping. Due to how they are made, they cannot be recycled effectively without a lot of logistics – something that more brands are looking to try and combat.

There have also been issues with disposables ending up in the hands of underage children, although this could be due to a larger problem with age restrictions not being enforced properly.

Still, disposable vapes offer an easy and affordable starting point for smokers looking to quit. Not only this but it allows for smokers to try a variety of brands and flavours which can help them narrow down their choices when taking up vaping. Another benefit of disposable vapes is that they allow for vapers to carry a cheaper device with them when out and about. With some vapers, owning kits that are often expensive or even modded and customised, there's nothing easier than simply taking a disposable vape out your door instead of potentially losing or damaging your usual kit.
What can be done with disposable vape devices
Recently, some brands have innovated their disposable vape devices to include designs that are partly made up of recycled materials. Riot Squad created the QBAR disposable which is touted as being one of the most carbon-neutral disposables available. Made up of bioplastics, these devices are 75% less carbon-intensive and fully recyclable.

But is there really any need for disposables? Vaping has hit an all-time high in terms of usage with popularity growing each year. We would be surprised if it doesn't further grow thanks to the recent evidence update that confirmed vaping is 95% less harmful than smoking. Disposable vapes still have much to offer but what's the next best thing for those looking to create less waste?

If you add a rechargeable battery and make the tank refillable/replaceable in a disposable, what do you get? A pod kit! These revolutionary devices are the perfect first step for new vapers, whether you've already tried disposables or not.

As easy and simple to use as a disposable, you can recharge for unlimited usage, and either refill or replace your pods (depending on your system type). Not only does this help to limit waste but creates a more sustainable vaping habit for smokers looking to quit.
The conclusion
Should governments ban disposable vapes? Although there are alternative solutions, should governments remove one option that could potentially help smokers take the first steps to quitting? Let us know down in the comments, what you think.