Cali Greens CBD - For all your CBD needs...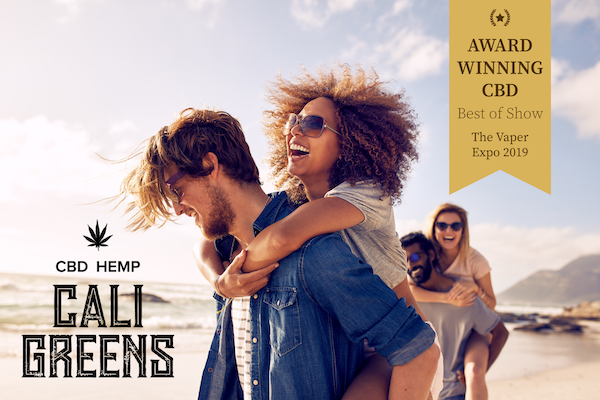 ---
Ahhhhh California....
Home to Hollywood, Disneyland, miles of beautiful coastline and a sea of lovely people enjoying our classic sun-drenched lifestyle.

It's no wonder we are the envy of the world. People have heard of our grapefruits and our raisins, but nestled within the 26 million acres of farmland in this great state, you'll find fields of hemp plants as far as the eye can see.

These plants soak up the sun (and the vibes),and reward us with the most amazing CBD. We then bottle up this sunshine and make it available to good people like you.
'The man' says we can't tell you what's so amazing about CBD, but you already know, right?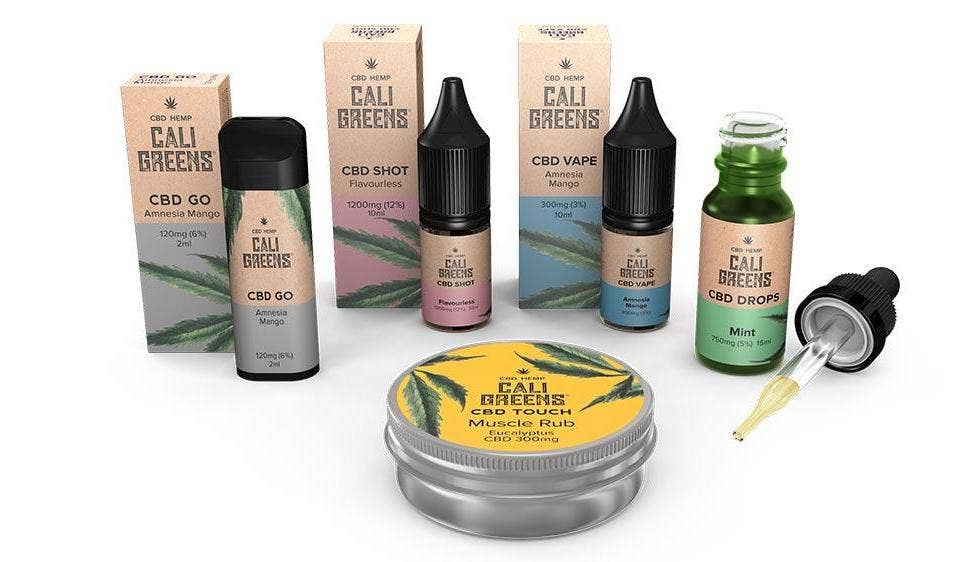 These days, almost everyone knows somebody who's loving CBD, so regardless of what we can't say, the secret is out! And more people are discovering this secret every minute of every day.
We're not just here to make a buck, we're here to make a difference. We have created our new range based around your needs and ensured there's a CBD product for everyone, giving you flexibility and peace of mind.
Vaper? You're well covered my friend! We've got great tasting e-liquids you can load straight into your tank, and if you want something super convenient, we've got "CBD Go" disposable vapes too. They're full of the same great tasting juice you'll find in our bottled products.
Not a vaper? Not a problem! We have tinctures (also called 'drops') which you just hold under your tongue for a couple minutes to get as much of the good stuff out of the oil, and into your system, as possible. Does that sound like a drama?

Again, no problem! We've got body butters, muscle rubs and balms, which deliver CBD to a specific region.

The effects and benefits are a little different to what you get from our other products, but depending on your needs, they might be just what you're looking for.
We're in the business of sharing our sunshine and our customers say we're doing an awesome job. So, go ahead and try some for yourself. It's the least you deserve.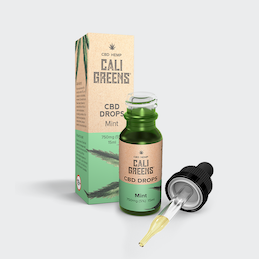 CBD Drops
There's a whole tonne of sublingual drop products on the market, but not all are created equal. We don't use isolate in our CBD Drops; we give you the good stuff. We take cannabinoid-rich full-spectrum oil, remove all the CBN and THC to make it legal, and blend it with quality MCT oil for clean taste and easy dosing.

To help your body absorb it better, and to make it even tastier, we've also added natural peppermint oil to keep your mouth minty fresh.
Our drops couldn't be easier to use. Take a half dropper (0.5ml) and squirt it under your tongue. Hold it there for a couple of minutes before swallowing. Under your tongue, your body can absorb the cannabidiols no problem.

However, as soon as you swallow, your stomach acids and enzymes break them down, meaning there's little left for your body to absorb... so hold under the tongue for a full 2 minutes to maximise the impact.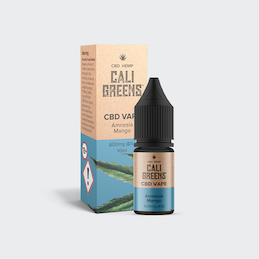 When you need to act fast, there's no quicker way to feel the effects of CBD than vaping it. Take a few hits and you'll feel the impact in just a couple of minutes, but you'll get a tonne of taste instantly.

CBD is also the most bioavailable when vaped, surpassing tinctures, creams and capsules by around 10%. This means you get the most bang for your buck from vaping it too.
We use CBD isolate in our vapes. The only other ingredients you'll find in there are PG (Propylene glycol), VG (Vegetable glycerin) and flavourings. We don't use any solvents, or any other funky ingredients to make CBD easier to mix, and we don't use the water miscible stuff either – it's fine in your gut but should never get into your lungs.
One handy tip to get the most out of our products: it takes a little longer for the good stuff to pass into your system than it takes nicotine, so you can really maximise the benefits by holding it in for a few seconds before exhaling. Try it… you'll be amazed at how much more effective it is.
Amnesia mango
We released this as an e-liquid long before it became a CBD product, and it's fair to say that people have been blown away by our mango sensation. The rich and sticky sweet taste that has everybody talking comes directly from ripe Asian mangoes.

Then we add terpenes for a citrus edge that blends perfectly with the mango, adding a slightly dry earthy tone to balance the sweetness. It's absolutely on point. If you love the taste of the real thing, you're going to love Amnesia Mango.
Available in 300mg and 600mg strengths.
Blackcurrant Ice
Not everyone who vapes CBD likes the taste of the real thing. So for you guys, we've created Blackcurrant Ice. The blackcurrant flavour is rich, sweet and earthy, and we've made sure to keep your taste buds cool by adding some icy freshness.

There's no terpene taste at all, and the ice makes the CBD even smoother on the inhale… it's perfect for everyone who likes blackcurrant! Who doesn't like blackcurrant!?
Available in 300mg and 600mg strengths.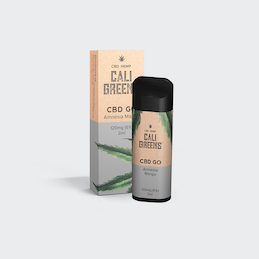 CBD GO
Some vapers want to reserve their gear for nicotine, some people have never vaped CBD, and are looking for a low-cost way to give it a try. These are just two of the reasons why Cali Greens 'CBD Go' is proving VERY popular!



Each disposable unit comes with 2ml of e-liquid and a total 120mg of CBD. The battery is plenty big enough to empty the tank and the coil has a resistance of 1.8 ohms. It's by far the easiest way to vape CBD with zero fuss.




Available in both of our amazing flavours – Amnesia Mango and Blackcurrant Ice.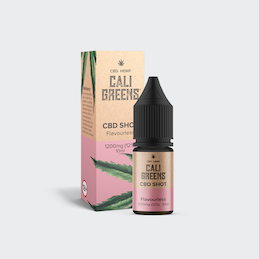 CBD Shot
We get it… vaping couldn't be more personal, and sometimes you're so committed to your favourite juice that you don't want anything else. We've got you covered, with our super-convenient 1,200mg CBD booster shots.

If you add the whole bottle to your favourite 50ml short fill, you'll get the equivalent of 6 bottles of 200mg CBD e-liquid.

Prefer to buy 100ml short fills? No problem! Add two of our CBD Booster shots for the equivalent of 12 x 200mg bottles of CBD e-liquid.




Simply flip the top off your bottle, squeeze in the shot, re-seal your bottle and shake vigorously. You can vape this straight away, but for the best experience, leave the bottle for 24 hrs before you begin to enjoy. You'll be rewarded with a silky smooth vape from the first drop to the last.
CBD Touch
Why is it that so many topicals never state the amount of CBD in them? And those that do, use such small amounts of CBD that you might as well not bother?

We don't take this view. Our range of topicals contain between 300mg and 500mg of CBD and other natural ingredients to make your skin happy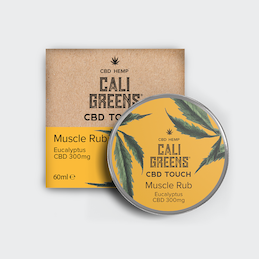 Muscle Rub
Whether you've come back from the gym, been out for a run or had a stressful day at work, we have created the perfect topical just for you.

Our Muscle Rub contains a generous amount of eucalyptus for an icy cold sensation that will leave your muscles feeling tingly and relaxed.

We also use natural high-quality Shea butter and sweet almond milk that are great for your skin too.The 300mg of CBD will… damn, legally, we can't even tell you that!

You'll just have to buy some to find out for yourself.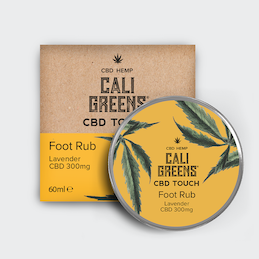 Foot Rub
Pounding the concrete is murder for your feet. Whether you've been out for a long run, or standing on your feet all day, there's nothing better than coming home and taking the weight off.

Giving your feet a good soak always helps, but that's nothing compared to the warm fuzzy feeling you're left with after smothering on our foot rub.




Enriched with lavender essential oil alongside our CBD for total bliss. Our foot rub also includes Shea butter and beeswax to leave your skin softer and more supple.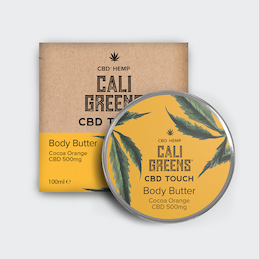 Body Butter
Prepare for some intense moisturisation! Our body butter contains some seriously nourishing ingredients for your skin, including Shea butter, almond oil, cocoa butter and jojoba oil.

Alongside 500mg CBD, it is also enriched with vitamin E to reduce oxidative damage from free radicals and reduce signs of aging.




This product not only feels beautiful, but the scent of chocolate and Californian orange will leave you smelling good enough to eat.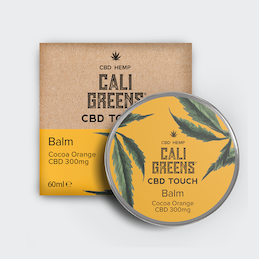 Balm
Go balmy over our rich, indulgent moisturising balm. Like the rest of our range it's made from natural ingredients your skin will love, like Shea butter, coconut oil and sweet almond oil.

As with all balms, it is best applied to damp skin, so we recommend using after a nice hot shower. The Californian orange scent from this balm is guaranteed to enliven your senses.